How to easily keep a JavaScript project's packages up to date
Here's how to fly through your package update chores using automated tools.
Ah, the pain ot combing through your package.json and comparing version numbers in npmjs.org. This is a task that is relatively easy to automate.
The npm-check package
npm-check is an absolutely brilliant package! Start by Installing it globally:
The run it:
And you get a prompt showing you the outdated packages. Then press space to select the package, and hit enter to start the update process.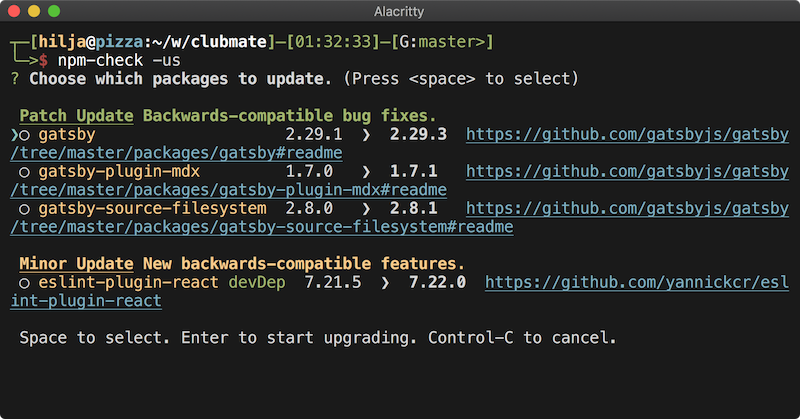 Here's the explanations for the flags:
-u

Interactive update.

-s

Skip check for unused packages.
Option 2: npm-check-updates
The pakcage npm-check-updates does pretty much the same as npm-check, but with one extra step: you first update the package file, then update the packages.
Install globally:
$ 

npm

 i -g npm-check-updates
cd into your project and run it:
That'll spew out a list of outdated packages for you to inspect. Then tell it to update the packages.json file:
When it's done, use the npm's built in update command:
Conclusions
Using npm-check has worked super good for me. This has really helped the package update anxiety.